Secrets of Living Longer Healthier Lives
Health Lecture Report

About 80 people enjoyed a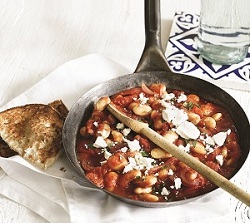 Angela Saunders (dietitian/nutritionist) shared her 30+ years' experience, gained with the Sydney Adventist Hospital and Sanitarium Health and Wellbeing. Those present heard well-researched tips on healthy eating.
Angela shared dietary secrets of the world's longest lived and healthiest communities. She provided practical tips on how lifestyle factors - especially eating well - can improve your health, and reduce your risk of chronic disease.
Angela has published several scientific articles on the health benefits of a plant-based diet, and has helped produce several vegetarian cookbooks. All attendees received a free cookbook Food for Health and Happiness that includes "easy to make" delicious and nutritious recipes. Many took a second copy to share with their family or friends!
At the conclusion of the lecture, Angela gave a cooking demo - and showed us all how to cook the dish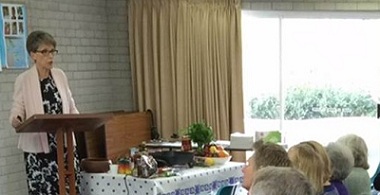 Those who attended received the following free items:
Further reading relating to the above Medical Journal can be found on Sanitarium's website at the following page, and includes a link to an additional article Busting the myths about vegetarian and vegan diets written by Angela Saunders:
http://www.sanitarium.com.au/about-us/sanitarium-news/2014/busting-myths-about-vegetarian-and-vegan-diets
Copyright © 2018 Thornleigh Seventh-day Adventist Church