God is always there
by Jill Wong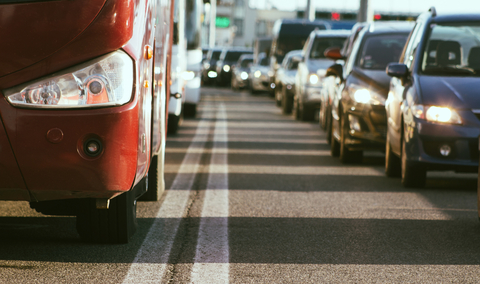 Many, many years ago, almost 100, when my mother and father lived in Glen Innes, a country town in North New South Wales, my mother became an Adventist because of the witness of an Adventist lady who helped her with the housework. Mrs Lockyer was not only sensitive and wise when she spoke to mum about religious things, but she was honest and reliable in everything she did.
Mum and the children went to church in Glen Innes, so, when they visited mum's sister in Sydney, mum decided that on Sabbath they would go to the Stanmore church.
This was a problem as they had to cross Parramatta Road. The amount of traffic on Parramatta road then had little resemblance to the amount of traffic now, but it was still much more than in Glen Innes. Also some of the children were very small, and there were no traffic lights.
Mum was silently praying when a man came up to them and offered to help them across the road. When they reached the other side, mum turned around to thank him and there was no on there. Mum was convinced he was an angel.
While this happened before I was born, Mum's recounting of it had an impact on me when I was small, and when that little country girl saw the traffic in Sydney.
I have had many evidences of God's protection over the years.
Copyright © 2020 Thornleigh Seventh-day Adventist Church