God's Intervention
by Brian Head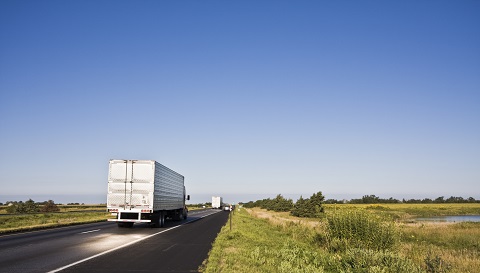 My brother had a new job, and the company was staring up their own fleet. He had been at me for some time to go with him to Canberra one night in his new Mack semi. I went down one Saturday night. We took a load of pavers down and the return load was roof trusses and tiles.
On the way back to Sydney, my brother fell asleep at the wheel on the Hume Highway, somewhere south of Pheasants Nest Bridge. Around this area there are many long bridges over deep gullies. I still to this day don't know which bridge, but we were heading over the side. With a load of 40 tons of tiles and wood following us to the bottom, it would not have been a pretty sight. I grabbed the steering wheel and gave it a big lurch (before seatbelts). We stopped at Pheasants nest to check the damage. The only damage was a small graze of about 2 inches of paint missing on the back corner of the trailer.
How did I pick the right night for the trip?
How did I yank the wheel the correct amount?
Why was the damage so small?
Why was mum saved the certain death of 2 children in one night?
Editors notes:
It is when we have experiences like this in our lives, that we ask the question, "Was it coincidence or God's intervention?"
Proverbs 19:21 (NIV) Many are the plans in a person's heart, but it is the Lord's purpose that prevails.
Jeremiah 29:11 (NIV) For I know the plans I have for you," declares the Lord, "plans to prosper you and not to harm you, plans to give you hope and a future.
Brian, I think that God still had something in mind for you to do.
Copyright © 2020 Thornleigh Seventh-day Adventist Church