Jesus, please fill me with your peace!
by Jenny Marshall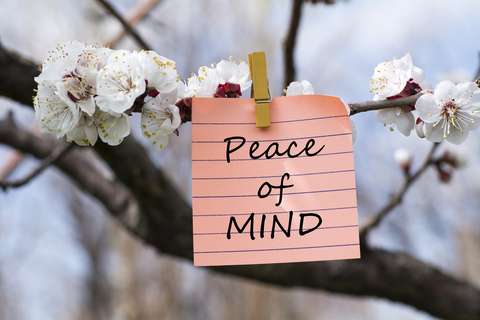 Throughout my life, I have had a very deep desire to have Jesus as my very dear friend. I was blessed to have parents who loved God with all their hearts. I have had many experiences where Jesus has lead me in a very direct way. These times have been extremely precious to be and sometimes it has taken a long time to even relate these experiences with family and friends, as somehow they have been very sacred to me. Today, I want to honour God, as I relate one of my many experiences, and to tell you that God is a very personal God, and He cares very deeply about the situations of our lives, and He just wants to reach out to us, and care for us in a very meaningful way.
We all go through situations in life that are very difficult and while we were in a particular place about 22 years ago, we both experienced a very difficult time that went on for months. I had been so filled with worry and anxiety, I lost my confidence to drive. I needed desperately to go shopping to fill my kitchen cupboards and do some business in town, so I asked God if He would take care of me as I got into the car and out onto the road.
I had driven for about half an hour, as we lived quite a long way from the shopping centre. As I came into the town, I cut across the path of an oncoming car, almost causing a serious collision. The driver yelled curses upon me as he drove by. I quickly pulled over and screamed out to God, "God please help me!" All of a sudden I heard an audible voice, gentle but authoritative, saying, "Drive to the car park just up the road".
As I pulled into the parking space, I broke down and sobbed and sobbed. Then I called out to Jesus and said, "Jesus, please fill me with your peace". All of a sudden, without any reason, I started to sing. I sang songs and hymns of my childhood days from church. A golden warm light filled my car, and I felt a sense of deep peace and the presence of Jesus. I sat there for a long time just singing and sharing a most wonderful time with Jesus.
I finally was strengthened enough to go and do my shopping and banking. The singing didn't stop. I just had continuous songs singing in my heart and this went on for three week, and I experienced a deeps sense of God's presence all that time. I was strengthened in my faith in God again, knowing He would always be with me. He has promised in His word that He will never leave us for forsake us. I need to always remind myself never to forget His faithful promises.
Hebrews 13:5 (NIV) …"Never will I leave you; never will I forsake you.
Copyright © 2020 Thornleigh Seventh-day Adventist Church