A Better Way
Pastor's Piece, by Mark Baines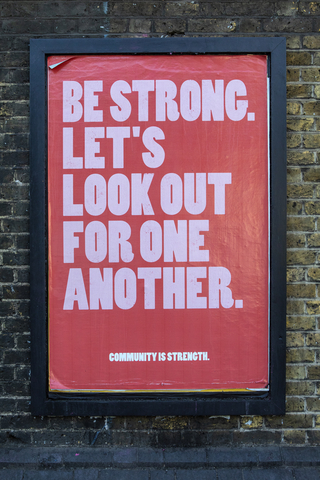 I'm a little ashamed of my church right now. Not Thornleigh church, but those church members who are displaying an ugly spirit of anger, distrust and divisiveness. This pandemic and
particularly these lockdowns are putting pressure on us all, and the public are angry at their 'freedoms' being taken away. There's still debate amongst some about whether to get vaccinated or not, and whether the current vaccine options are even safe. This debate is fracturing friendships. For some reason, many Christians - even (or especially) those in my own denomination - are spending their time on social media, attacking others' views and hurling accusations without considering the impact on the church and society. It seems like there's so many living according to the flesh (Galatians 5:19-21) instead of the Spirit (Galatians 5:22,23).
If Jesus meant what he said about our love for one another proving that we're His disciples - shouldn't we be spending our time in this lockdown creating ways to love each other? Wouldn't that mean that spending time arguing about vaccines and restrictions would be a waste? Wouldn't our time, emotion and energy be better spent on things that will make a positive difference to people's lives? Wouldn't we be wiser to share love (in words and action) instead of theories and opinions that won't likely ever be substantiated? There's got to be a better way forward.
I heard of a great initiative the other day. Someone from a church in a more affluent part of Sydney had encouraged other church goers to donate money for those in the less affluent parts of Sydney, particularly those struggling financially due to the tighter restrictions. The money helped a health care worker who had lost her job due to cancer diagnosis and treatment. A handful of international students were given money for groceries to help them stay afloat. Some money was donated to a family who's business had taken a major hit due to the restrictions. A single immigrant lady received some helped so she could put food on her table another week.
This initiative came from Thornleigh church. It wasn't my idea - I'm a flawed person who has wasted energy and time on the wrong things. Yet I'm proud of my church for looking beyond themselves in this pandemic. It's not city altering stuff, but it's one way to encourage people, bring joy and share hope right now. These little ideas make a positive difference in these difficult and uncertain times.
Isn't that a better way?
"Let us think of ways to motivate one another to acts of love and good works." Hebrews 10:24
Copyright © 2021 Thornleigh Seventh-day Adventist Church