New Beginnings
Pastor's Piece, by Alexis Ratu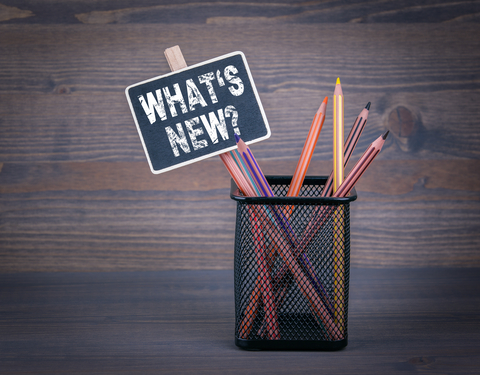 A new beginning can be fun and exciting, and it can also be a daunting mix of emotions. For someone like my wife, a new beginning is an adventure with endless possibilities. But for someone like me, who doesn't do so well with change, a new beginning can be a challenge.
For me, 2022 is a year of new beginnings. This year I begin a new work placement at two new churches. This means starting new relationships and building trust. My eldest daughter begins a new journey starting Pre Kindy at Hurstville Adventist School. My wife switches gears from Deputy Principal to stay at home mum, and our family begins a new journey as a family of 4, as we recently welcomed our newborn daughter to this world.
Sometimes 'new' things frighten me because it steers me to a path unknown, and with the multiple changes that are happening in my life it can be easy to feel overwhelmed and feel a loss of control. As I read God's word, I am reminded that despite how I am feeling, there is a God that is at work in my struggle.
Because of the Lord's great love, we are not consumed, for his compassions never fail. They are new every morning; great is your faithfulness. I say to myself, "The Lord is my portion; therefore, I will wait for him." Lamentations 3:22-24
No matter what new situation or experience we might be facing, the faithfulness of God gives me the confidence to know that I'm not alone in walking a new journey. He promises us that we are not consumed by the challenges and that his love for us never fails.
In fact, every morning is a new opportunity for God to prove himself faithful to us.
Will I wait, even though I sit in an uncomfortable place? Will I quiet the voices of doubt in my mind with the promise that the Lord is my portion?
I pray that we may hold to the hope we have in him because he is faithful, just you wait and see.
Copyright © 2022 Thornleigh Seventh-day Adventist Church