Look Up
Pastor's Piece, by Mark Baines

Let's be honest. Life can be tough and bring us down sometimes. Many of us have our faces fixed on our screens, or to the things in front of us that need doing or avoiding. We need something to lift us from the tedious minutiae that can often take over the joy of living.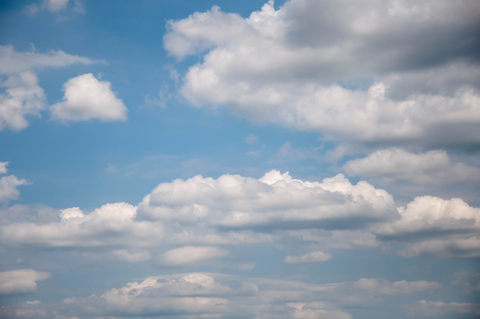 I was having a bit of a flat day today, and then I did something really simple that I often don't do. I looked up. And I saw clouds of different shapes and shades, some still, some moving. And even though it wasn't a glorious scene on this day of mixed sun, cloud and rain, it was still beautiful and peaceful all at once. It drew my thoughts to the heavens, away from the things weighing me down, and to the One who is in control.
The Bible encourages us to look up. Kind David said:
"I look up to the mountains- does my help come from there? My help comes from the Lord, who made the heavens and the earth!" (Psalm 121:1).
The prophet Isaiah shared a chapter of comfort, and before talking about finding new strength and flying high on eagles wings, he said:
"Look up to the heavens. Who created all the stars? He brings them out one after another, calling each by its name. And he counts them to see that none are lost or have strayed away." (Isaiah 40:26)
Looking up was even part of King Nebuchadnezzar's recovery from insanity, to sobriety and clarity (see Daniel 4:34).
I'm praying right now that anyone who reads this and is in need of restoration, will look up and find clarity, comfort and hope in the Maker of the heavens and earth.
Copyright © 2021 Thornleigh Seventh-day Adventist Church