Against the Odds
Pastor's Piece, by Alexis Ratu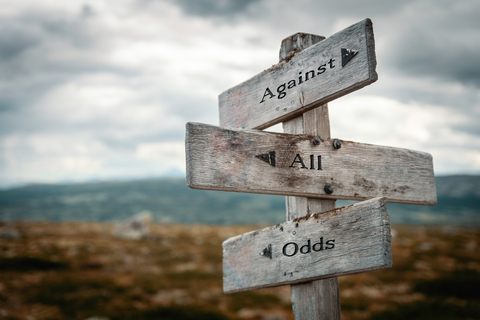 Over the weekend (August 27-28) The Greater Sydney Conference held its 30th Constituency meeting at Mountain View Adventist College. This meeting is held every four years, where representatives from Adventist Churches across Sydney, come together to hear leadership reports, elect conference leadership teams and vote on general church business.
As I listened to the different reports about the work that had been done over the past four years, one statistic stood out amongst all others. In the General Secretary report, Pr Cheonneth Strickland shared that out of the 5.47 million people living in the Greater Sydney-Wollongong area, there were only approximately 9,800 members in our Seventh-day Adventist Church. The ratio of 1:559 was a startling statistic that revealed how small in number the church is when compared to the general population.
I sat back feeling conflicted because whilst this was a sobering reality, that ratio of 1:559 is an opportunity for the church to see growth. It reminded me of stories in the Bible where the statistics and odds didn't stop God from doing an amazing work.
Take a look at these "small" numbers that God used:
Gideon had an army of 300 men and they defeated an army of 120,000+
Elijah stood alone on Mt Carmel against 450 prophets of Baal
Noah and his family of 8 shared the news of the coming flood and built an ark the size of 1 1/2 football fields
Joshua and Caleb were only 2 out of 12 spies that believed God could lead the people of Israel to conquer the land of Canaan.
The boy with his lunch of 5 barley loves and 2 fish fed 5000+ people
Jesus chose 12 Disciples to share the gospel to the world
The odds in these stories didn't stop people from believing that God could work in their situation and as they stepped out in faith, God delivered. Maybe you might be feeling like the odds are stacked against you or that you are standing alone and fighting an uphill battle. The odds don't hinder people of faith, the odds provided opportunity for them to practice faith.
Jesus said in Matthew 19:26- "With man this is impossible, but with God all things are possible."
So as we face the challenges of this season, may we remember the God of the impossible and have the courage to entrust him with our circumstance regardless of the odds.
Copyright © 2022 Thornleigh Seventh-day Adventist Church