Online Magazine: Edition 73
Spring (Sep-Nov) 2022
Welcome to the Seventy-third Edition of the Online Magazine of the Thornleigh Seventh-day Adventist Church.

Articles
Editorial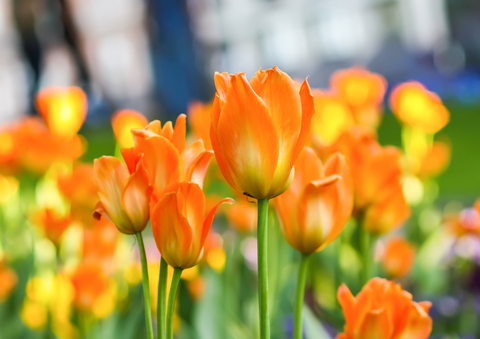 Welcome to the spring edition of our online magazine.
For those of you who live in New South Wales, Australia, you will probably be aware of the re-heightened voluntary assisted dying debate, following recent legislative changes.
NSW Legislative Change
In May 2022, the NSW Voluntary Assisted Dying bill was passed by the upper house and is now set to be implemented within the next 18 months, leaving only the ACT and Northern Territory of Australia, without access to voluntary assisted dying. The legislation allows for people who are suffering from a terminally ill condition, who have been given 6-12 Months to live, and who are of sound cognitive ability, to voluntarily choose the timing of their own death. This legislation includes various operating procedures to safeguards against abuse of the system. [1]
Good Life/Good Death
Death is as integral to the human condition as is birth. "For the living know that they will die …" (Ecclesiastes 9:5, NIV) Despite this realisation, the end of life, either your own or that of a loved one, is a challenging time.
At funerals we often hear about the deceased having lived a "good life", most particularly for those of advanced years. We instinctively understand the kind of things that this means. Eg: Achievements, relationships, legacy.
To a lesser extent we may hear discussion about the deceased having experienced a "good death". These terms are often used in situations where people die suddenly or pass away in their sleep. Some of the following circumstances come to mind when thinking of a "good death".
Free from physical suffering
Free from mental distress
To be at peace with relationships
To have lived a life of no regrets
To have led a life of value
To be at peace with God
To have some control over the end-of-life process
Seventh-day Adventist Church Official View
In 1992, and then revised in 2013, the Seventh-day Adventist church officially made known its opinion voluntary assisted dying. Whilst the church supports the principles of palliative care (alleviation of suffering and withdrawing of medical intervention that prolongs suffering) they are officially opposed to the intentional taking of the life of a suffering or dying person. In essence, the church is supportive of passive euthanasia but not active euthanasia. [2]
I find it interesting that the church seems not to pass judgement on people who, through mental illness, have felt the need to end their life (suicide) and yet the church position is quite different for those with a terminal physical illness. [3]
The main difference between these circumstances, and the main objection, seems to be to when others provide "assistance" in ending life.
From Theory to Reality
So how might this work out in practice in the following scenario?
Sam's father was diagnosed with a terminal condition some years ago. The whole family being witness to his long drawn out suffering and eventual release through death. Whilst palliative care went some way to managing his father's physical pain, it did little to manage his mental distress. Sam's mother did not cope at all well and is still suffering mentally from the distressing experience.
Now, Sam has been diagnosed with a terminal condition himself, being give 6 months to live. Through the eyes of his experience, he can see the future before him, in particular the potential impact on his wife and young family. He has no regrets and is ready to die having a confidence in his position at the resurrection.
Sam has some choices to make:-
Repeat the distressing experience of his father's death, and the associated impact on himself and his family.
Take matters into his own hands and commit suicide whilst he still does not need the assistance of others, thus potentially robbing himself of precious months of what could still be quality time with his family, not to mention the potential complications of any life insurance claim.
Work with a professional to arrange for his demise at the optimal time, whilst he still has some quality of life left, thus leaving his family with positive memories of their husband and father. Just knowing that such an option is available, when you feel the need, must take a huge load of anxiety off your mind.
Some may say that by taking his own life, Sam is denying God the opportunity of performing a miracle of healing or of providing adequate strength and a sense of peace that only God can give during this horrible experience.
I can tell you I do not ever want to be the one having to make these decisions, and I pray that we are saved from ever having to. It is during situations like this that we look forward to the time when "He will wipe every tear from their eyes. There will be no more death or mourning or crying or pain, for the old order of things has passed away." Revelation 21:4 (NIV)
(If you or someone you know needs help, contact Lifeline or other local support services.)
[1] <https://www.parliament.nsw.gov.au/bills/Pages/bill-details.aspx?pk=3891>
[2] <https://www.adventist.org/official-statements/care-for-the-dying/>
[3] <https://www.adventistbiblicalresearch.org/materials/the-bible-and-suicide/>

In this Edition
Pastor's Piece - Against the Odds - Pr Alexis Ratu
In this edition, Pr Alexis reminds us that unfavourable statistics and odds are not going to stop God from doing his amazing work.
Misunderstandings - Erica Green
Erica shares with us an experience that started her thinking about how easy it is to misunderstand and to be misunderstood. She challenges us with several observations and some questions to ask ourselves, when this happens to us.
Treacherous waters - By Denise Nelson (Writing for "Sings of the Times")
This article contains valuable advice for parents with students who will be sitting their year 12 (HSC) exams. Well worth a read.
Book Review - Margie Asks Why by Laura Rock Winn
Our resident book reviewer introduces us to a very old children's book. Margie is troubled by bad things that happen to good people and her Aunt Trudy helps her to understand where God is in these situations.
Vegetarian and Vegan Recipes - Erica Green
Our recipe column for this edition includes a selection of "hand" foods. Leave those knives and forks behind and just dig in with your hands.
Copyright © 2022 Thornleigh Seventh-day Adventist Church