Online Magazine: Edition 60
Winter (Jun-Aug) 2019
Welcome to the Sixtieth Edition of the Online Magazine of the Thornleigh Seventh-day Adventist Church.

Articles
Editorial

Editorial Change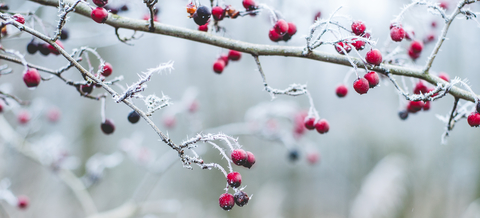 It has been some time since we have seen new articles on our online magazine. Unfortunately, this has been as a result of the ill health of our Editor, John Morris. I am sad to say that John is no longer with us, but we know that he is "sleeping in Jesus", awaiting the resurrection. Our condolences go to his family and we thank him for his years of service to this church.

In This Edition
We would like to introduce you to our new church pastor, Cheonneth Strickland. Cheonneth has a pastoral background in: local church; youth; and family ministry. Cheonneth hales from New Zealand, but has been living in Australia for most of his working life. During this time, we have failed to cure him of his opinion of the superiority of the All Blacks rugby team, but we have forgiven him this obsession.
Today, he reminds us that "Your Heavenly father is on the way, hold on!"
Norm Tew will be no stranger to those of you who have been following this magazine. He has been a prolific writer for, and editor of, this magazine for a significant period of time. Norm is a life time bible student, with a wealth of knowledge and insight, and we are privileged to have him regularly lead bible study discussions at our church.
For this edition, he writes for us about "Bad weather Christians".

Vegetarian and Vegan Recipes
Starting with this issue, you will notice some recipe segments appearing in the online magazine. These recipes will be vegetarian in nature and in some cases suitable for vegans.
Some of you might be wondering what the relevance is of including vegetarian recipes on a church web site. So let's just put this relationship into context.
Our bodies are a gift from God, and we should treat them with respect, knowing that what we feed our bodies will impact our minds, our emotions, our spirituality, and our ability to serve God. (1 Corinthians 6:19-20, 1 Corinthians 10:31).
When God created Adam and Eve, the original diet that was planned for humanity did not include meat, and is therefore understood to be the best approach for maintaining the equipment that God gave us. (Genesis 1:29)
The church does not dictate a vegetarian diet for its members, but everyone is encouraged to be as healthy as they can be. As a result many church members choose a vegetarian based diet.
You may be looking to include more vegetarian or vegan meals in your food choices for many reasons:- religious convictions; health; environmental; animal protection; climate change; or any number of other reasons. Whatever the reason, we wish you well in your venture and encourage you to keep posted for new recipes from future editions.
Some cold weather recipes, from Erica Green, to kick this edition off are:-
Copyright © 2019 Thornleigh Seventh-day Adventist Church