Online Magazine: Edition 76
Winter (Jun-Aug) 2023
Welcome to the Seventy-sixth Edition of the Online Magazine of the Thornleigh Seventh-day Adventist Church.

Articles
Editorial - The Whole Earth Groans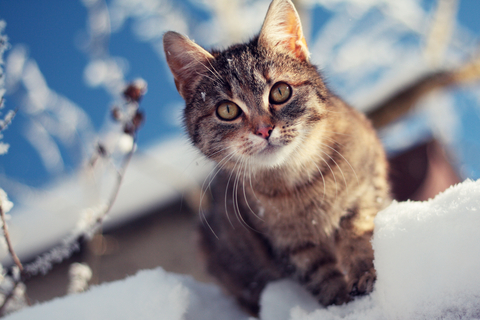 Welcome to the Winter edition of our online magazine.
We are only partway through this year and yet our news feeds have been dominated by the carnage of natural disasters. For Example.
Earthquake in Vanuatu (8th Jan 2023)
Severe cold snap in Afghanistan (10th Jan 2023)
Earthquakes in Türkiye and Syria (6th Feb 2023)
Cyclone Gabrielle in New Zealand (12th Feb 2023)
Severe aftershock Türkiye (20th Feb 2023)
Cyclone Judy in Port Vila, Vanuatu (1st March 2023) followed by cyclone Kevin three days later.
The bible goes a long way to helping Christians put some context to these ever-increasing events.
Ours is a planet in distress, as every part of creation groans under the disease of sin. It is not just mankind that is paying the price of sin. All of creation joins us in longing for the day when God will restore this world, to its perfect pre-sin condition.
"For the creation waits in eager expectation for the children of God to be revealed. For the creation was subjected to frustration, not by its own choice, but by the will of the one who subjected it, in hope that the creation itself will be liberated from its bondage to decay and brought into the freedom and glory of the children of God. We know that the whole creation has been groaning as in the pains of childbirth right up to the present time. Not only so, but we ourselves, who have the first fruits of the Spirit, groan inwardly as we wait eagerly for our adoption to sonship, the redemption of our bodies." (Romans 8:19-23, NIV)
Please find below a link to see what The Adventist Development and Relief Agency (ADRA) is doing to assist in Türkiye and Syria and with other areas of crisis.
https://www.adra.org.au/syria-turkey-response/
In this Edition
In this edition, Pr Andy shares with us an experience of how storms in our lives can help to sharpen our focus to see the beauty of a creator God who is our refuge.
Righteousness by Faith - Dr Brian Hammond
We are pleased to introduce to you Brian Hammond who has been kind enough to share with us his notes from a sermon that he presented at our church in which he shares his lifelong journey to discovering the concept of righteousness by faith.
I will not live in fear - Stenoy (Steve) Stephenson
Steve, writing from the Sydney Adventist Hospital, reminds us that assurance and peace are an integral part of "Christianity in Action".
Spiritual but not Religious - by Jim Berglund (writing for "Sings of the Times")
Writing for the sings of the times magazine, Jim investigates the point at which spirituality and religion converge and support each other.
Book Review - Jesus Calling by Sarah Young
Our resident book reviewer shares with us this book of short devotionals that that has been written from Sarah Young's journey with God. You will find strong themes of thankfulness and trust in her writings.
Vegetarian and Vegan Recipes - Erica Green
Our recipe column for this edition takes us on a journey to Indian and Korea.
Copyright © 2023 Thornleigh Seventh-day Adventist Church